Educo For Teachers! Info Day
12 DICEMBRE 2018
c/o Scuola Primaria Don G. Minzoni


Via Don Giovanni Minzoni, 39
29122 Piacenza
DESTINATARI
Il Seminario è rivolto a docenti di lingua inglese delle scuole pubbliche e private di ogni ordine e grado.
Gli interventi sono prevalentemente in lingua inglese.
OBIETTIVI

Frequentare un corso tenuto prevalentemente in lingua inglese con esperti madrelingua


Scoprire nuove teorie e strategie per l'insegnamento e apprendimento della lingua inglese


Approfondire le proprie conoscenze della lingua inglese


Fornire nuove idee per le lezioni in classe con workshop e attività pratiche


Conoscere l'approccio olistico seguito da EDUCO in tutti i propri progetti
PROGRAMMA
15:00 - 15:30: - Registration
15:30 - 16:30: - Welcome e presentazione progetti Educo by Raffaele Nasti
16:30 - 17:30: - "Motivating your Students through brain-friendly learning" by Romina Tappi.
17:30 - 18:00: - Coffee Break
18:00 – 18:45: - "Ship or Sheep" by Charlie Ord
18:45 – 19:00: - Conclusions
STAFF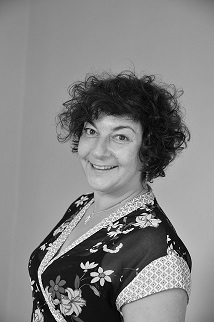 Romina Tappi: Educo Artistic Director
Romina has been the Artistic Director of TEATRINO for the last 17 years and a Teacher Trainer for just as long. As a graduate of the School of Creative Arts, Wollongong University (Australia) her training and skill set has been put to good use, working both behind the scenes and centre stage under the spot light. Born in Italy but growing up in Australia, Romina brings a bilingual conversion of culture to the mix, with a work history in theatre, tv, radio, music performance and drama teaching. During her time in Italy, she's written 10 variations of popular fairytales with original scores and songs, not to mention hundreds of theatrical sketches, workshops and didactic materials for
actors, tutors and teachers. She's trained thousands of facilitators including; tutors and camp directors for English summer camps; actors from around the globe for T.I.E. tours; teachers of English in various countries from all scholastic levels. She's been invited to speak at numerous ESL conferences over the years and has been directly involved in both European and International projects with Italian students and teachers.
Charlie Ord: Educo Theatrino Tutor, Teacher Trainer
Charlie has been an expert tutor for Educo since 2014. She has a degree in Drama and has been touring Italy as a Theatrino Teacher for years.
She is part of the Educo Didactic team and an actively writing new material for Educo camps and student workshops. Charlie is part of the team responsible for the training of our Educo Camp Tutors and has been working as a Teacher Trainer since last year.